A complete guide to landlord insurance
As a landlord, you'll always find yourself spinning tens or hundreds of different plates, particularly if you manage your property yourself. Landlord insurance, like any other type of insurance, exists to give you protection and peace of mind in case of a range of issues, from property damage to court fees.
The scope of landlord insurance can vary massively from provider to provider, so if you're looking to invest in rental properties, need to update your existing landlord insurance, or want to know more about the legal requirements for landlords, this landlord insurance guide is for you.
At BuyAssociation, we have years of experience as property investment consultants, and have acquired a wealth of knowledge and information that we use to advise our clients on the right pathway for them. We have assisted investors from all walks of life, including‌ ‌first-time‌ ‌buyers, portfolio landlords, and international investors. ‌
We‌‌ ‌‌recognize‌ ‌that‌ ‌every‌ ‌client‌ ‌faces‌ ‌unique‌ ‌challenges,‌ ‌and‌ ‌every circumstance is different. ‌As a result, our team is equipped with the expertise to support all kinds of property investors, no matter how complex your situation may be. If you are looking to start your investment journey, the team at BuyAssociation are here to help.
What is landlord insurance, and why do you need it?
Landlord insurance is a type of home insurance that acknowledges the additional risks to a property that come when it is rented out to tenants. Like all insurance policies, you receive protection and financial compensation in the event of certain issues with tenants, damage to the property and damage to the building, among other things (depending on the type of policy you take out).
There are many reasons you need landlord insurance, including the protection of your investment, peace of mind for you and your tenants, and financial protection for landlords in case of issues with your tenants.
A question we often hear is "is landlord insurance a legal requirement?"
The answer to this is no. Strictly speaking, landlord insurance isn't a legal requirement (unlike car insurance, for example), but almost all mortgage providers, investment advisors or lettings agencies will strongly recommend you do so and some may refuse to work with you if you don't have landlord insurance in place.
In addition, most mainstream buy-to-let mortgage lenders will require landlord insurance as a condition of the mortgage.
The difference between standard home insurance policies and a landlord insurance policy is that traditional home insurance won't cover you for a range of situations that are unique to landlords and tenants. Damage made by tenants, late rental payments and complaints from neighbours about tenants are all things that will not be covered in a regular home or building insurance policy. Most regular home insurance policies will also be rendered invalid if you are letting the property out anyway, leaving your investment entirely unprotected.
The risks that landlord insurance helps you mitigate can be massive, and not having insurance puts you in an incredibly vulnerable position as a landlord. Even the most affordable landlord insurance packages will help you reduce risk and ensure your investment stays profitable, even in extenuating circumstances.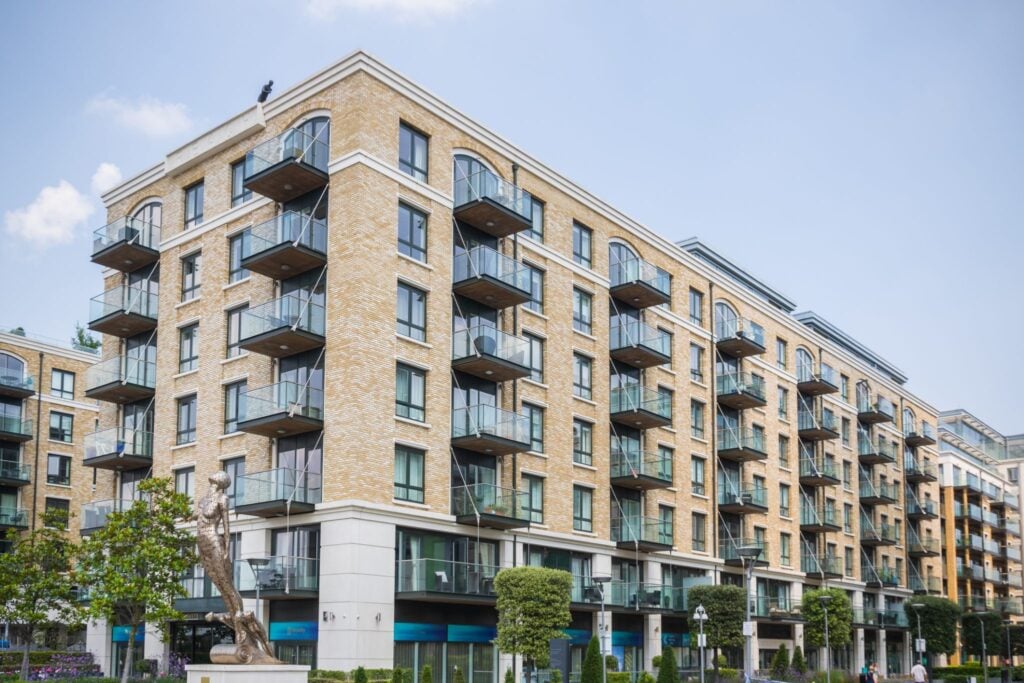 Landlord liability insurance/Property owners' liability insurance
Liability insurance for landlords or property owners protects you against the costs of compensation claims that may be made against you as a landlord. In the event of injury or damage to both tenants and visitors, liability claims can be made against you. As a landlord, you are largely responsible for the safety of the property in many cases, which is why you may be liable for compensation claims. Faulty electrics, improperly secured furniture, and issues like dampness, mould, water damage, leaks and issues with glazing (that have been reported in a timely manner by tenants and not rectified), can all be hazardous to tenants or their guests.
Claims like this can be incredibly serious in these cases, which is why liability insurance is so important. Liability protection covers landlords against the cost of a potential claim against you, as well as the associated legal costs involved in this process.
Unoccupied property insurance
The property market is a volatile one, which is a risk all landlords take when offering a rental property and signing a tenancy agreement. Even the smoothest of end-of-tenancy periods will require your property to be empty and no earning for a short amount of time. In the best-case scenario, this will be only a few days before new tenants move in. However, you might find that during slow periods in the property market, your property remains untenanted for several months.
This can happen for many different reasons, a lot of which are out of your control as a landlord. Despite this, your mortgage payments won't stop, nor will any other costs associated with the property.
Unoccupied property insurance means that even during void periods and periods where the property is untenanted, landlords can still expect regular income to help ensure your investment remains profitable and avoid lost rent payments.
Landlord home emergency insurance
A landlord emergency insurance policy covers you for plumbing, drainage, heating, and electrical emergencies, as well as damage to access points that could render the property insecure.
Some letting agencies may provide this to you as part of their fee package, or require that you have it before managing your property. Home emergency insurance is also a great draw to potential tenants as they have peace of mind that they will have access to assistance if they are in need of emergency repairs at any point during their tenancy.
In some cases, landlord emergency cover may also be bundled with alternative accommodation insurance for additional protection. In the event that an issue covered by home emergency insurance renders the property uninhabitable and tenants are not safely able to stay in the property until repairs are carried out, this means that your insurance company will cover the costs of alternative accommodation for your tenants.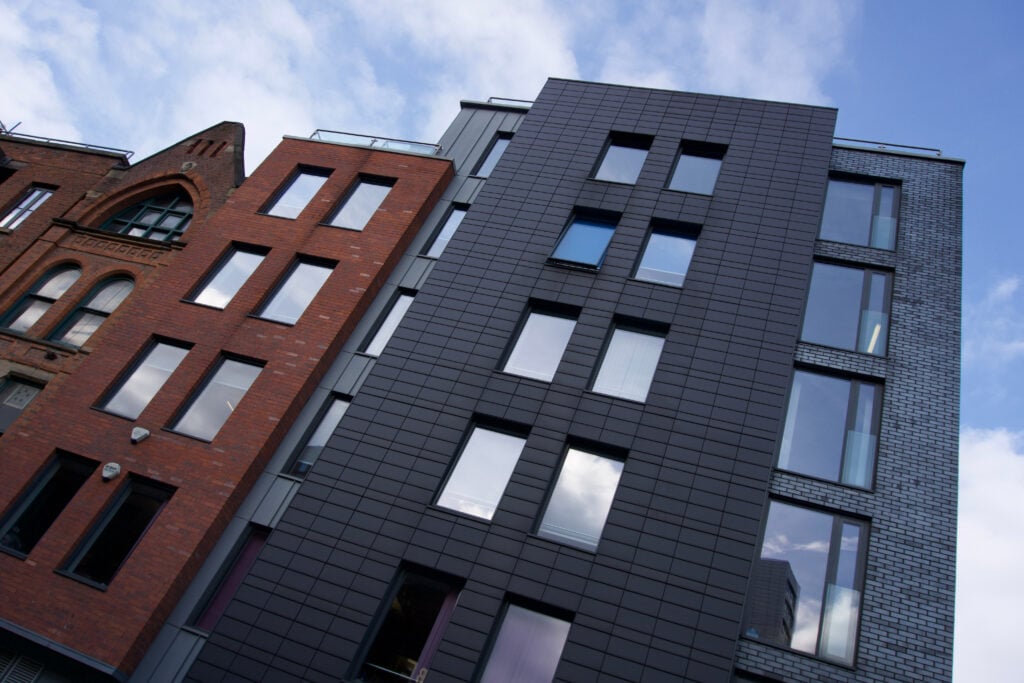 Alternative accommodation insurance
While alternative accommodation insurance is often combined with landlord home emergency insurance, it can also be added as part of a full dedicated landlord insurance policy.
Some letting agencies and standard tenancy agreements will require you to provide alternative accommodation for your tenants if required. While alternative accommodation insurance is not a legal requirement, it can help landlords massively in the event of such an issue.
If your property is rendered uninhabitable for whatever reason, you will need to invest heavily in repairs and won't be receiving rental payments from your tenants. Adding the alternative accommodation costs in a hotel, short-term rental or other property you own can be incredibly difficult for landlords, which is where alternative accommodation insurance can help.
It's important to note that alternative accommodation cover will only pay out in the event that your tenants have to move out because of a specific insured event, such as a fire or flood. These instances can be detailed in your specialist landlord insurance policy and will affect the overall cost of landlord insurance.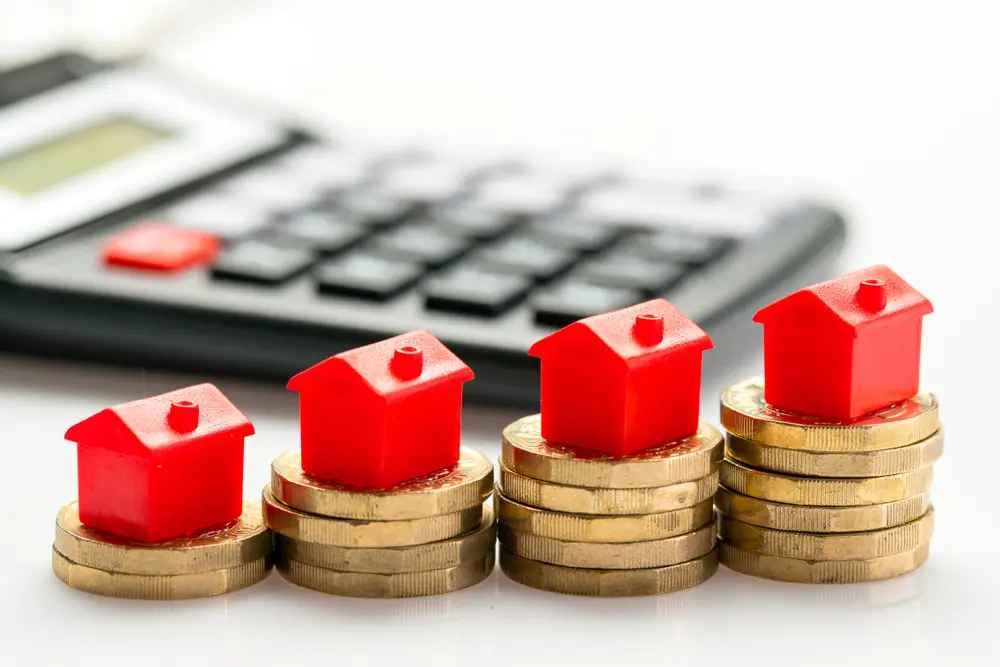 Loss of rent insurance
As well as repairs and the costs of alternative accommodation, in the event of a disaster, landlords will also experience a loss of rent. If your property is uninhabitable because of an insured event, loss of rent insurance allows you to recoup this and prevent a loss of income at a critical time. This kind of payment can also help you to make repairs more quickly, allowing your tenants to return home and start paying their regular rent on a regular schedule again.
Loss of rent insurance is for situations where the property is damaged by a specific insured event. This isn't the same thing as tenant default insurance, which protects landlords against tenants refusing or being unable to pay their rent for whatever reason.
Accidental damage insurance
Accidental damage insurance covers you against a whole host of issues. Accidental damage cover can range from a small stain on the carpet or a broken cupboard door, to a poorly executed DIY project or a broken window. Mistakes happen, and damage by tenants is, in the majority of cases, accidental. As a landlord, while they aren't your mistakes, it is your property, and so you take on some of the responsibility for fixing accidental damage, even if it was nothing to do with you personally. Accidental damage insurance helps to cover the costs of fixing these issues without passing costs onto the tenant.
Accidental damage cover does not protect against normal wear and tear, and also generally won't cover you against bad work carried out by contractors, regardless of whether you or your tenant instructed them.
Tenant default insurance
If your tenants fail to pay the rent for two consecutive months, tenant default insurance (also known as rent guarantee insurance) may cover you. Tenant default insurance can help you get back unpaid rent and ensure you aren't missing out on a vital income stream through no fault of your own. In some circumstances, you can receive several months' rent from tenant default insurance.
Tenant default insurance does come with many caveats though, and you won't be eligible for cover if you haven't carried out a range of appropriate credit checks and references prior to approving a tenant for your property.
Legal expenses insurance
One of the biggest risks you take on as a landlord is the potential for bad tenants. Tenants who don't pay rent on time in line with the rental agreement, tenants who cause malicious damage to the property, and tenants who are uncommunicative about issues in the property leading to additional costs for the landlord can all make running a rental property incredibly stressful and incur up to thousands of pounds in costs.
Legal expenses cover provides cover for legal expenses that are associated with your rental properties. Costs incurred while chasing tenants for recurring missed payments can be covered by this type of insurance, as can eviction fees, the costs of out-of-court legal disputes and court costs.
How much is landlord insurance?
Quotes for landlord insurance will vary depending on many different factors, including:
The type of property you're looking to insure
The location of your property
The number of tenants in your property
Any associated risks within the property, the insurer you choose
The minimum acceptable level of cover and essential services you require
Any additional levels of cover you require
The current market for landlord insurance
Any voluntary excess
Whether you require insurance for residential properties or commercial properties
The different types of cover you require
The insurance providers you choose
Choosing the right landlord insurance
If you manage your properties through a lettings agency, the chances are that your property manager will be able to advise you on the right landlord insurance. However, it's always a good idea to take a look at the options available to you independently as well, as you may be able to find a more affordable deal that better fits your needs.
Of course, if you manage your property (or properties) yourself, it's a different story. You'll need to understand the ins and outs of landlord insurance in order to make sure you're looking at the best policies to make your investment worthwhile. The best landlord insurance policy will depend entirely on your own personal circumstances, which is why it is so important to compare individual terms of policies and understand policy wording to get the best option for you.
How to make a claim for landlord insurance
The process of making a landlord insurance claim will be slightly different for each insurer, and you must always follow the guidance of your insurer first to make sure your claim is processed correctly and you get paid on time. However, the most common steps are as follows:

1. Contact your insurer – this can be online or by phone using your claims number. This will be on your policy documents.

2. Explain to the claims team what loss or damage you are claiming for, and the situation surrounding your claim if they ask.

3. Ask advice from your insurer to limit damage and follow this advice accurately – this will help make your claim more likely to be successful.
4. You may need to complete a claims form as well as speaking to your insurer directly.

5. Inquire about your excess.

6. Check your policy documents to confirm timing deadlines for payment, or any additional requirements to claim your payment.

7. Send your insurer any paperwork that is required as proof of the claim. This might be photos, quotes from builders and tradespeople, police reports and incident numbers (if your claim is related to theft or vandalism) etc.

8. You may also need to meet with an assessor. They will meet with you in person to review the damage and check it against your claim details.
Turn to BuyAssociation to achieve your property goals
Our team sources attractive investment opportunities across Manchester, Stockport, Birmingham, Liverpool, Leeds, Nottingham,‌ ‌and‌ ‌more. ‌In addition to first-class properties and exceptional property investment services, we are dedicated to meeting the needs of our investors, including when it comes to their landlord insurance or investor insurance.
To learn more about getting into the rental market, or to find out more about BuyAssociation and how we can help you make the most out of your investment, please don't hesitate to get in touch.